Before embarking on the laid-down strategy for your survey, you must have a rethink and bear the following in mind:
Just as customers are affected by the outcome of your data research, you must note that your employees are also affected. Bad data leads to the disenfranchisement of marketing and sales professionals. The engagement between employers and their staff is abysmally low worldwide. And this is costly. For each $10,000 spent on salaries, $3,400 is the cost organizations have to pay for disengaged employees, according to a poll by Gallup. This is highly preventable by equipping employees with the right tools such as up-to-date access to leading databases.
As alarming as this is to any exec., 93 percent of consumers get to receive irrelevant marketing communications and 90 percent of this group are angered by it, a leading consumer research reveal. To buttress this point, half the number of consumers reveal the most annoying thing they get from any brand is irrelevant advertising. This is bad for business. Annoying potential customers is bad news for sales. Every business must take great strides in avoiding the alienation of its audience. The best way to do that is through the use of clean data to deliver relevant messages and drive personalization of products.
The world never forgets, and hardly does the internet. In 2020, any commercial slip-up as a result of bad data will live in the minds of the public for years as a result of the publicity from technology and the internet. Any sloppy marketing error made by any brand is considered a PR disaster. Your brand should not experience that. Disassociate yourself from any form of bad data.
To close sales, the detailed profiling of potential customers is needed. Sales are volatile, and they can be missed with ease if the marketing and sales team are equipped with the wrong data. Accurate customer insight is needed to drive sales as it considers every aspect of an ideal prospect. Instead of chasing numbers, halt bad data flow and drive sales upward.
-------------
The impact of bad data is costly all way round and should force any business to have to rethink before launching any survey or make use of any other data collection strategy. Getting clean, usable and sustainable data to achieve business growth requires the right skills and expertise. Under the guidance and involvement of Market Research Professionals such as FieldworkAfrica, you can rest assured of global industry best practices to enable your business steer away from bad data and achieve sustainable growth with the right type of data.
We're passionate about your market research project We believe our commitment to client service is what sets Fieldwork Africa apart from other fieldwork agencies.
Our project managers are extremely flexible and responsive in meeting all your market research needs. REACH US FOR M&E via mail@fieldworkafrica.com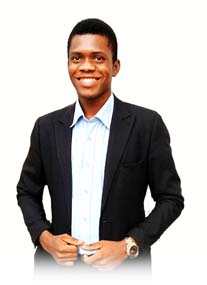 kelvin Robinson
A Research Consultant with Fieldwork Africa, Kelvin Robinson writes SEO-optimized articles for businesses desiring a surge to their Google rank. This digital marketing word-smith is ever-ready to explore the latest online trend. He doubles as a Copywriter and Web-designer and has begun training on graphic design as he targets being a Creative Sensei. You can find this self-starter on LinkedIn and many websites where his articles feature under his name or as a Ghost (Ha-ha-ha!). Asides that, he is often on his bed watching out for the next-digital-big-thing or with friends, playing Scrabble or Chess.
kelvin@fieldworkafrica.com